Virtual Football
March 24th, 2020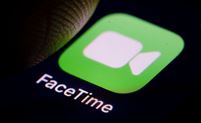 It seems like new Bucs quarterback Tom Brady is going to be spending a lot of time on FaceTime in the coming months.
The way the coronavirus pandemic is going, Joe is starting to have grave doubts if there will be any type of OTAs this year for NFL teams.
That thing that happens every four years that is way overmarketed and overhyped? The weeks' long sports event for people who don't like sports (Olympics) already is pushed back until next year. This celebration of trash sports was set to be held in Tokyo at about the same time NFL training camps are scheduled to open.
Yesterday there was a report that the NBA may resume its season in mid-June at the earliest.
So for Brady, and his new weapons like Mike Evans, Chris Godwin, O.J. Howard and Cam Brate, all those guys getting on the same page is going to be one helluva cram course.
Brady already has ideas, so he stated today in a conference call.
"I am not going to make predictions about how the next few months are going to go," Brady said. "I don't really know what's going to happen and what's predicted with our access to the team facilities. I'm going to do the best I can to be in conversation with guys and try to get together and find ways to meet up in different places and get to work in that sense.

"Technology is an amazing thing and we're going to use the technology as best we can to try to get to know each other and for me, they're ahead of me on what they need to know in terms of the offense. So I've really got to get up to speed with the things they already know and their terminology.

"It's a lot of time and energy, but that's what I love to do. The only way to start it is to start doing it, so that's what I've got to do."
So does this mean Brady will go to a local high school to work out with his new teammates while Gisele and the kids hang on Clearwater Beach (whenever that is open)? Or does Brady fly his new teammates up to his Montana ranch for a crunch course while dodging moose and buffalo?
This offseason will be the strangest Joe has seen. And honestly, let's all hope it is back to normal soon.