Tom Brady's Market Value
March 21st, 2020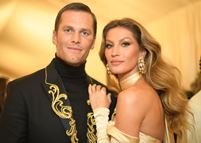 St. Patrick's Day 2020 will forever live in Bucs fans' minds as that was the day the Bucs got a six-time Super Bowl champion as a quarterback.
But did other teams want him as bad as the Bucs?
In a recent edition of "Around the Horn," seen on BSPN, Brady's price tag of $25 million a year plus incentives tipped off the gang on the weekday show something is weird behind the scenes.
Sarah Spain even suggested for that price tag there were very few teams interested in the 42-year old.
You can watch and listen for yourself in the BSPN video below.