"Scripted Vertical Shots"
March 28th, 2020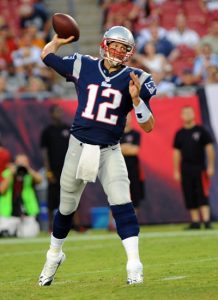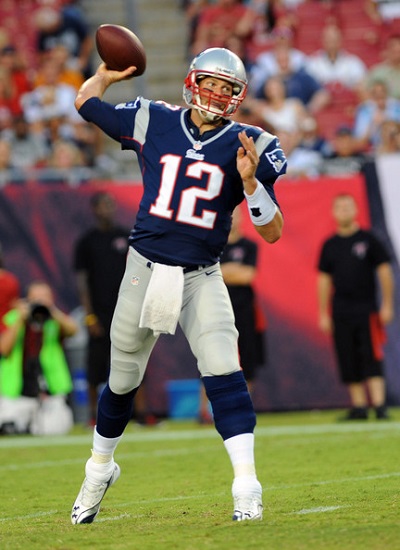 Many call Tom Brady, The G.O.A.T. (greatest of all time).
In some circles, Greg Cosell is known as "The Civilian G.O.A.T." for his extreme football Xs and Os prowess among those who aren't coaches.
Back at the NFL Scouting Combine, Joe talked Bucs with the 40-year NFL Films guru, who also is seen breaking down game tape on ESPN NFL Matchup. (Here are a few nuggets from that chat, if you missed it.)
Recently, Cosell was talking Brady and the Bucs with the Ross Tucker Football Podcast.
Cosell shrugged off any suggestion of Brady having issues fitting into Bucco Bruce Arians' offense, calling Arians a very smart guy who already has what he needs for Brady in his system.
"Every passing game playbook has every dimension you can ask for," Cosell said. "They will take vertical shots. They'll be scripted vertical shots. Tom Brady can still do that.

"But what they'll do is incorporate what Tom Brady likes to do and does extremely well: the play-action pass game and the bang play-action passing game, where it's five-step boom to get rid of the football. They'll work the middle of the field. … I think they'll incorporate what Brady does extremely well and then they'll take scripted vertical shots and I think it will work out fine. I think Brady can still throw it pretty good; I don't think he's exactly the same, but he can still throw it pretty good.
Cosell went on to say arm-strength throws with the classic seven-step drops aren't the norm in the NFL and timing is far more important. Kurt Warner spent a Hall of Fame career throwing deep dig routes with great timing because he didn't have a big arm, Cosell said. Fade balls and posts are not arm-strength throws when done with proper timing and Brady can do all of that successfully, he added.
As Joe knows from the personal conversation with Cosell (linked above), he believes Chris Godwin is 100 percent the real deal working in the slot.
Brady should have no issues thriving in the Bucs offense, though it certainly would be nice to have a legitimate starting running back.
Joe hearing how Brady will make Ndamukong Suh better and raise the games of defensive backs in a big way, that's where Joe thinks the hype goes over the top. Perhaps Brady can raise teacher pay and solve the annual love bug infestation, too?