Keyshawn: I Don't Know If [Brady] Makes Them A Contender
March 11th, 2020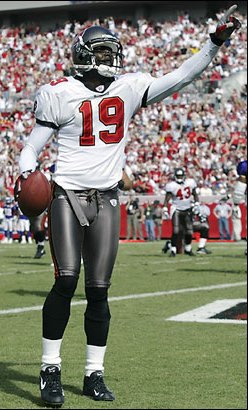 If you only care about the Buccaneers winning a Super Bowl — and not selling new gear, price gauging sponsors, filling seats, national TV seats and growing a brand — then signing Tom Brady might not make a lot of sense.
No, Joe's not saying America's Quarterback, Jameis Winston, is better than Brady. Joe's just noting that the Bucs aren't necessarily a superstar 43-year-old quarterback away from a Lombardi trophy.
Last year the Bucs took a medium-sized step toward their ultimate goal. Many young players were developed and thrived, some sooner than others. But Joe still can't call the entire season a special coaching job, and the team certainly didn't get over the hump in the important yet vague department called "learning how to win."
BSPN TV is all over the Brady saga and brought in former Bucs receiver Keyshawn Johnson to dissect the situation. For those unaware, Keyshawn is a weekday host on ESPN Radio in Los Angeles and he has a long history on TV after his playing career ended in 2006.
"I don't know if [Brady] makes them a contender," Keyshawn explains in the video below.
Part of his reasoning is the strength of the Saints and the Falcons resurgence late last season after Raheem Morris took over the defense.