"I Haven't Talked To Him"
March 10th, 2020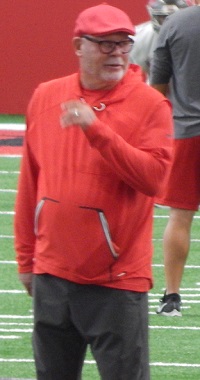 So Jameis Winston had two surgeries this offseason and Bucco Bruce Arians says he hasn't talked to him.
And, via the video below, Arians seems to go out of his way to say those surgeries didn't affect Jameis on the football field.
Start watching at the 1-minute mark of the WFLA-TV, Ch. 8, video and make your own judgment. Sports chief and Bucs preseason sideline reporter Dan Lucas asks Arians about Jameis' procedures (knee and Lasik surgery) and Arians twice appears to wave off any inference that Jameis had any physical issue that impacted his play.
The cold shoulder display over the past two weeks from Bucs officials (and those tied to the Bucs) when it comes to Jameis is just a grand negotiating tactic, some say.
Joe disagrees.
Oh, it may look that way in the end, but there is no reason to think the team is that smart or calculating or, as some might conclude, downright harsh.