Andy Dalton & The Bucs
March 7th, 2020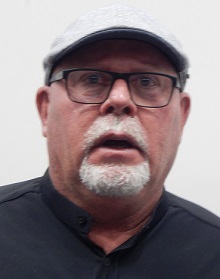 Bucco Bruce Arians was low on the totem poll as an AFC game broadcaster during his stint with CBS in 2018.
And that he means he didn't get the best games to call and he watched his share of Bengals film in preparation for those football Sundays.
It makes Joe wonder what Arians really thinks of Bengals QB Andy Dalton, who likely is on the trading block. Remember, the Bucs signed Breshad Perriman because Arians fell for him after calling three Browns games for CBS in 2018.
Dalton, 32, is hardly a special quarterback. But as Decision Jameis looms, Dalton is out there and the three-time Pro Bowler feels a lot like a Carson Palmer kind of project. He's due just $17.7 million for the 2020 season, the final year of his contract.
Patriots icon and former Pro Bowl defensive end Willie McGinest has been down on Jameis for years, per his regular chattering on NFL Network. And this week he said the Bucs would be the ideal fit for Dalton.
"Andy Dalton still has a live arm," McGinest said. "He's a playoff-style quarterback. He's smart. He's played in a few different systems. Bruce Arians likes to throw the ball down field.  … Go in. Air it out. Show that you still have that live arm. And he's motivated because he got benched last year.
Former Packers and Raiders receiver James Jones was alongside McGinest on the NFL Network set and seemed aghast. Jones is a big Jameis fan and he challenged McGinest, who then said of Jameis, "Maybe not there [in Tampa], but somewhere."
Joe doesn't know what the heck McGinest was talking about when he said "playoff-style" QB. That's a headscratcher.
Much earlier last week, Jones raved about his one Raiders season with Derek Carr, another three-time Pro Bowler with an inexpensive contract who may be on the trading block.
Jones explained that Carr throws receivers open extraordinarily well and can do it all on a higher level than many people believe.