A Sad Tale Of The Tape
March 7th, 2020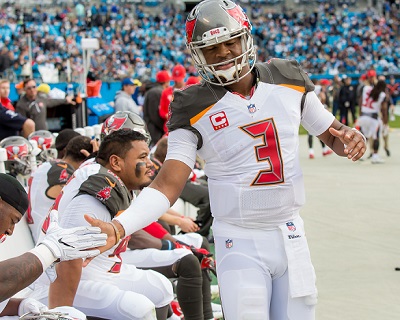 Joe often calls ESPN "BSPN" because the network churns out a healthy share of BS on various fronts, but certainly not all the time.
One thing BSPN does well is compile statistical data. They've got all kind of professional stat gremlins (not the PFF kind) assembling spreadsheets to track everything.
Yesterday, a six-year producer known for Twittering data shared this Jameis Winston dark cloud. It's so dark it even would be difficult for the most ardent Jameis supporter to write off as gibberish.
Jameis Winston 2019 interceptions:

25 with clean pocket (most in NFL)
23 within 1 possession (most)
22 targeting WRs (most)
19 when trailing (most)
17 vs zone defenses (most)
13 vs man defenses (most)
13 vs blitz (most)
11 on 3rd down (most)
10 in 4th quarter (most)

— Paul Hembekides (@PaulHembo) March 6, 2020
Obviously, the "clean pocket" number is eye-popping. How is "clean pocket" defined? Joe's not sure. Heck, Joe's not sure of anything any longer after Bucco Bruce Arians told the nation last week that he has as solid running game in place.