Ex-Patriots Player Sees Brady In Tampa
February 10th, 2020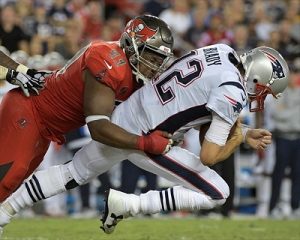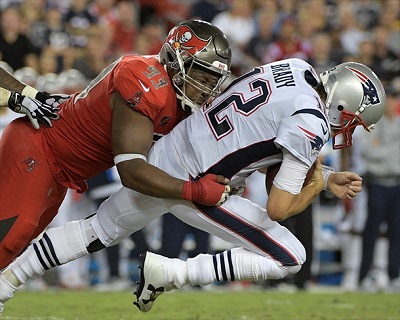 Two former NFL players and a retired head coach gathered around and discussed the future of America's Quarterback, Jameis Winston.
One was former Panthers, Broncos and Bears skipper John Fox, a longtime friend of JoeBucsFan.com columnist Ira Kaufman.
Fox was sitting in an ESPN studio with former Patriots guard Damien Woody and longtime NFL backup QB Tim Hasselbeck.
To sum up the chatter, Fox believes Jameis not only will return to the Bucs next season, but he will cut his interception total down to 10. Unfortunately, Fox didn't dive into why he feels that way. But it's especially interesting to Joe considering Fox coached against Jameis and and his background is on defense.
Hasselbeck thinks the Chargers could be a landing spot for Jameis as a starter if the Bucs move on, and he thinks it could be the only starting job available to him.
Woody played five seasons with the Patriots and won a couple of Super Bowls with Tom Brady, so it intrigued to Joe to hear Woody think Tampa with Bucco Bruce Arians is the best fit for Brady if he moves on.
Joe's fine with the Bucs signing Brady and drafting a quarterback. There's a lot of potential upside to that, and it sure would be fun.
Of course, Joe's also fine with the Bucs slapping the franchise tag on Jameis and letting the team's supposedly elite coaching staff find a way to stop Jameis from being the league's most efficient turnover machine.