Lavonte David Likes The "Open Door"
February 5th, 2020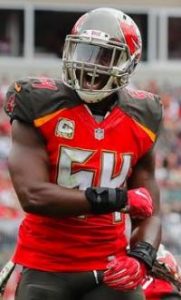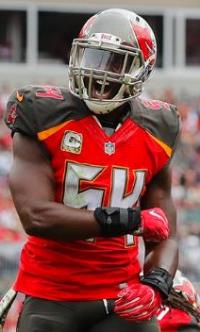 Some people think Lavonte David is snubbed and underappreciated. Not everyone thinks so.
There's even division at JoeBucsFan.com world headquarters. Joe typing here thinks David hasn't been as good as two NFC linebackers drafted in his 2012 class, five-time All-Pros and future Hall of Famers Bobby Wagner and Luke Kuechly. Hence, David has taken his place behind those two on the national stage, in part because he's also played on horrendous Bucs defenses.
Kuechly, though, retired after last season. And David told NFL Network that should provide him a golden opportunity for bigger recognition.
"That's an open door for me for Pro Bowls and everything like that," David said of Kuechly's retirement.

"You know, just the systems that I've been in, I haven't been able to get that recognition to get to the Pro Bowl. Now I guess you could say Luke's not going to be there anymore, now it gives me an opportunity to get into them. But it's not going to stop me to keep doing what I'm doing. It's a bad situation that he retired, but hopefully it will propel me to where I want to be."
David was asked whether he is "slept on" as a guy with over 1,000 career tackles and 22.5 sacks. "Most definitely," David replied, citing playing in a city without "big media" and incessant losing in Tampa. "Let's call a spade a spade," David said.