The Crazy QB Market
January 29th, 2020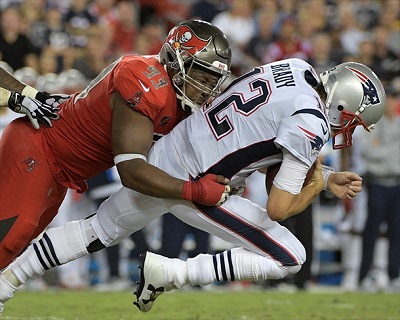 Obsessed with the NFL quarterback market like Joe is?
It's very intriguing. This is the rare offseason filled with the biggest of big names possibly hitting the street, along with a mess of young QBs with a ton of experience. And it might only get wilder if those players truly hit the market looking for work.
America's Quarterback, Jameis Winston, is in the mix with an expiring contract.
The No. 1 commodity is Tom Brady, if you listen to the NBC threesome of Peter King, Mike Florio and Chris Simms below. Would the Bucs dare to bring in Philip Rivers and Jameis Winston and let them compete with each other? (That comes up in the video.) Is Cam Newton headed to the Chargers?
King also shares that an NFL general manager recently asked him what kind of offer for Saints QB Taysom Hill in restricted free agency would be too much for the Saints to match.
A wild seven weeks awaits.