The Bucs And Bryan Bulaga
January 16th, 2020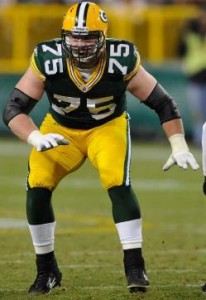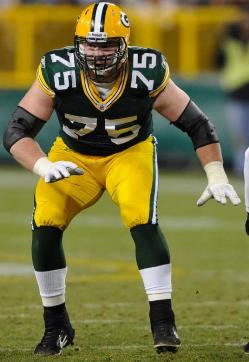 Would the Bucs dare swap their 34-year-old right tackle for a much younger model who has played more games?
Packers starting RT Bryan Bulaga is one of the more interesting pending free agents as we are now just 2 months and 2 days from the dinner bell ringing on the 2020 free agent frenzy.
Bulaga is 30 but he's wrapping up his 10th NFL season, and the Packers' 2010 first-round pick will make his 119th career start (including playoffs) on Sunday. The Bucs' Demar Dotson, 34, has 106 starts under his belt.
Bulaga is at the end of a five-year contract that $6.75 million annually. Dotson pocketed $4.8 million last year. Like Dotson, Bulaga is well known for his pass blocking.
One could argue the Bucs need to spend less money on their offensive line and get more out of the big-money guys named Ryan Jensen, Ali Marpet and Donovan Smith. But one could also argue that the Bucs could use a new face on the line, Dotson is too old and Bulaga would bring some fresh juice in free agency to a line that's been the same for the past two seasons.
Back in 2015, there were published reports that claimed the Bucs were in the hunt for Bulaga in free agency. Yeah, that's an NFL lifetime ago, but Jason Licht remains the general manager.
Joe will give Bulaga a little extra attention during Sunday's NFC Championship game.