Peter King Talks Tom Brady To The Bucs
January 30th, 2020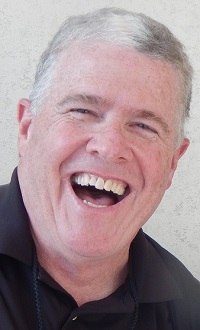 NBC Sports NFL super insider Peter King, a man Bucco Bruce Arians and Jason Licht actually talk to on the record, is smelling quarterback legend Tom Brady and the Buccaneers as a potential marriage.
First, Joe laughs hysterically when JoeBucsFan.com columnist Ira Kaufman says Brady isn't so great any longer. Joe would advise Ira to turn on the film, see who Brady is throwing to, look at the numbers and reassess.
Regardless, Brady is eligible to hit free agency and has a clause in his contract that says the Patriots cannot keep him with a franchise tag.
Brady also says he wants to keep playing and, via CBSSports.com, King told a Boston sports radio station today to keep an eye on the Buccaneers.
"The one that I believe is the sleeping giant in this is Tampa Bay, And when I say that, if Jameis Winston is realistic with what his contract demands/requests, whatever are, in my opinion he will be the quarterback of the Bucs next year. But, I don't know that. I am hearing some things out of Tampa that he might be, and his agents might want a little bit more money than the Bucs want to pay. And we'll see if that pans out. We'll definitely see.

"Look, they have a pretty good offensive line and they've got two excellent receivers. They've got a really good young tight end, and they have a very imaginative head coach and offensive coordinator in the passing game. I can't tell you absolutely what they would do or what they are going to do, but I can tell you that they are fascinating to me because Bruce Arians isn't coaching forever. I think he is one of those guys that all quarterbacks say, 'Man, it would be cool to work for Bruce Arians' because he's such a fun offensive mind. …"
There's more from King via the link above.
Would Brady represent an upgrade at quarterback for the 2020 Buccaneers? Of course.
Would it be reasonable to expect Brady to play more than two seasons? No way.
Would it make sense for the Bucs to sign Brady and draft a quarterback? Maybe. But it would be extraordinarily entertaining for long-suffering Bucs fans.
Just for the theater of it all, Joe hopes the Patriots meet with Brady and agree to release him a few weeks before the start of free agency. Let Brady leisurely check out the market and then make a decision before the free agency dinner bell rings.
Joe would love to see if the Bucs invite Brady in for a some vegan ice cream and a closer look at Chris Godwin and Mike Evans.