Major Investment Time
January 25th, 2020
BY IRA KAUFMAN
There's a big man lurking out there who might solve a big problem for the Bucs.
As the 49ers prepare to run all over the Chiefs in the Super Bowl, Tampa Bay fans are wondering whether their favorite team is ever going to once again boast a credible ground game to complement all those passing yards.
It hasn't happened since 2015, when Dirk Koetter was calling plays for Lovie Smith and Doug Martin was keeping defenses honest. That's the last time Jameis Winston's play-action was respected, the last time any defense went into a game against the Bucs worried about Tampa Bay's offensive balance.
The Bucs desperately need a tone-setter on a highly-paid offensive line, a nasty brute who thrives on physical dominance at the point of attack.
His name is Jack Conklin.
This franchise craves a replacement for Demar Dotson at right tackle and there's nobody in this draft class who can even come close to matching Conklin's combination of grit, athleticism and physicality.
The eighth overall pick in the 2016 draft, Conklin was the first player selected by Titans GM Jon Robinson, who had been Jason Licht's key advisor on personnel at One Buc Place.
Conklin is a potential free agent and he won't come cheap, but he has already proven himself as one of the NFL's premier road-graders. His blocks paved the way for Derrick Henry to lead the league in rushing yards, sparking Tennessee's drive to the AFC championship game.
Robinson would love to re-sign Conklin — who wouldn't? But the Titans face the daunting prospect of Henry, Ryan Tannehill and corner Logan Ryan also hitting the free-agent market.
If Conklin becomes available, more than a few clubs will be interested. The Bucs need to be one of them.
Freeing The Draft
As a rookie, Conklin was voted first-team All-Pro. That's almost unheard of by a first-year player and Conklin followed with a strong 2017 season before knee injuries and a concussion limited him to only nine starts in 2018.
Unsure about Conklin's health status, the Titans decided not to exercise their fifth-year option. That may have been a prudent move, but it backfired.
Conklin returned with a vengeance last season, starting all 19 games for a wild-card team that trampled the Patriots and Ravens behind a bruising rushing attack.
If the Bucs can land Conklin in free agency, they can focus on other key areas like defensive line, running back and safety in the draft. And yes, they could even think hard about selecting a quarterback with a premium pick.
As Tampa Bay's most tenured player, Dotson is recognized as a solid pass blocker who struggles to open holes. If he wants to return as a reserve tackle at a reduced salary, that's fine, but his days as Tampa Bay's starting right tackle are over.
Conklin is only 25 and if he hits the open market, look out. At 6-foot-6 and 308 pounds, Conklin gets off on imposing his will in the trenches. Flagged for only 8 penalties in 57 career games, Conklin is the kind of disciplined pro Bruce Arians admires.
History-driven
Don't expect the Bucs to draft an offensive tackle at No. 14. The Jonathan Cooper experience has likely put an end to that scenario. In 2013, the first year Arians and Steve Keim oversaw football operations in the desert, Arizona made guard Jonathan Cooper the No. 7 overall pick in the draft. It turned out to be a disaster, marked by injuries and ineffectiveness.
At the age of 30, Cooper is currently out of football.
The Bucs have their own pending free agents to consider, but 25-year-old studs like Conklin don't often become available. Conklin could price himself beyond Tampa Bay's reach, but I've got a feeling Arians would drive his golf cart to Nashville for an opportunity to lay out the case for joining the Bucs.
If the Titans move on from Conklin and Licht inquires about his competitive makeup and character, Robinson would give it to him straight.
Can the Bucs afford to add Jack Conklin?
Perhaps the better question is: can they afford to let him get away?
Ira Kaufman launched his professional NFL beat coverage in 1979, back when Earl Campbell was the toast of the league and Lee Roy Selmon was defensive player of the year. After a lifetime at The Tampa Tribune, "The Sage of Tampa Bay Sports" joined JoeBucsFan.com in July of 2016. His twice-weekly podcast and three columns per week appear here year-round and are presented by Bill Currie Ford. Tampa Bay's only Hall of Fame voter is a regular on SiriusXM Mad Dog Radio and a part of the FOX-13 Tailgate Sunday show, in addition to his other appearances.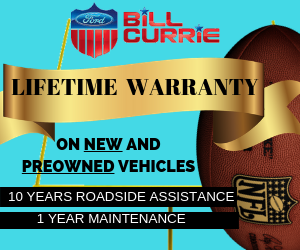 ---
Episode II of TAMPA TWO this week features Bucs legend Derrick Brooks and Ira diving into the NFC champion, presented by Caldeco Air Conditioning & Heating.