Gameday Tampa Bay
December 21st, 2019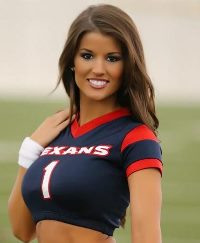 Game 15
Texans (9-5) at Bucs (7-7)
Kickoff: 1 p.m.
TV: NFL Network, WMOR-TV Channel 32.
Streaming: Fans may stream the broadcast. Options include Buccaneers.com, Buccaneers Official App or Yahoo! Sports app. Geographic restrictions apply.
Radio: Buccaneers Radio Network WXTB-FM 97.9 in the Tampa-St. Petersburg region; 97.9 FM ESPN Radio in Tallahassee (Transmisiones de radio en español en WTMP-FM 96.1 y WMGG-AM 1470 en Tampa); SiriusXM Channel 93.
Weather: Cloudy day but at least it will be warm. The gloomy clouds are expected to darken skies over the Den of Depression today and all day, but temperatures will be mild. Tailgaters will guzzle beers in the high 60s and by the time kickoff rolls around, look for it to be 74 degrees, per the good people of AccuWeather.com. It may warm up to 76 in the second quarter before easing back down to 74 at game's end.
Odds: Per the Mirage in Las Vegas, Texas -3; O/U 50.
Outlook: This game could get out of hand. It has all the key ingredients for Mr. Entertainment, America's Quarterback, Pro Bowler Jameis Winston, to have a meltdown. He will be amped up and putting too much pressure on himself to overcome the absences of Mike Evans, Chris Godwin and Scotty Miller, and Jameis is sure to try to force passes to O.J. Howard and Cam Brate and Justin Watson. That's just the feel Joe gets. If Jameis can somehow pull this game off, he will be one of the elite quarterbacks in the game. If he crumbles under the pressure, he will just be a good quarterback (and yes, one absolutely the Bucs need to re-sign). Between cornerback Carlton Davis having a gimpy ankle and so many injuries to the receivers plus the Texans still fighting for a division crown, and not to be forgotten the Bucs playing in the Den of Depression, Joe smells a blowout.
Trinkets: Texans QB Deshaun Watson completed 19 of 27 passes (70.4 percent) for 243 yards with 2 touchdowns against 2 interceptions last week. Joined Hall of Famer Steve Young as only quarterbacks with 25+ touchdown passes and 5+ rushing touchdowns in multiple seasons in NFL history. Has 2+ touchdown passes and 90+ rating in 3 of past 4. Has 10 touchdowns (8 passing, 2 running) against an interception in 3 career games against NFC South teams. … RB Carlos Hyde rushed for a team-high 104 yards and a touchdown last week. Aims for third in a row on road with rushing touchdown. Has 100+ rushing yards in 2 of past 3 on road. Leads team with 1,030 rushing yards, his first-career 1,000-yard season. … RB Duke Johnson has a career-high 394 rushing yards in 2019. Since entering NFL in 2015, ranks second among running backs in receiving yards (2,523). … WR DeAndre Hopkins had 6 catches for 119 yards last week. Aims for third in a row with 115+ yards receiving. Had 8 catches for 101 yards and a touchdown in the last meeting. Has 17 catches for 268 yards (134 per game) and 2 touchdowns in his past 2 road games against the NFC South. Needs a catch to join Andre Johnson as the only players in franchise history with 100+ catches in consecutive seasons. … WR Kenny Stills had 2 touchdown catches last week. Had 7 catches for 180 yards and a touchdown in his last game against the Bucs (November 2017 with Miami). Has a receiving touchdown in 2 of his past 3 games against NFC South. … LB Zach Cunningham had 14 tackles and half a sack last week. Aims for third in a row with 14+ tackles. … LB Whitney Mercilus had the second interception of the season in Week 15. He has a sack in 2 of the last 3 games against NFC South. … QB Jameis Winston passed for a career-high 458 yards and 4 touchdowns against an interception in Week 15. Became the first quarterback with 450+ pass yards in consecutive games and four touchdowns in NFL history. Is third quarterback (Drew Brees and Peyton Manning in 2013) with 5+ games (5) of 375+ passing yards in a single season in NFL history. Aims for his sixth in a row at home with 300+ pass yards. Leads NFL with 4,573 pass yards and ranks second with 30 touchdown passes, both Tampa Bay single-season franchise records. … RB Ronald Jones has 50+ scrimmage yards in 2 of his past 3 at home. RB Peyton Barber had 2 touchdowns (1 rushing, 1 receiving) in his past 3 at home. … WR Breshad Perriman set career highs in receiving yards (113) and touchdown catches (3) in Week 15. Aims for his third in a row with a receiving touchdown. … TE O.J. Howard has 60+ receiving yards in 2 of his past 3 games. Aims for his fourth in a row with 4+ catches. … LB Shaq Barrett leads NFL with 16.5 sacks, tied with Hall of Famer Warren Sapp (2000) for most by a Bucs player in a single season. Aims for his fifth in a row with a sack. … LB Lavonte David had 8 tackles and forced a fumble last week. David is the only player with 20+ forced fumbles (20) and 10+ interceptions (10) since 2013. … Rookie LB Devin White had his second-career fumble recovery in Week 15. He is 1 of 3 linebackers (De'Vondre Campbell and Fred Warner) with 75+ tackles (78), 3+ forced fumbles (3) and 2+ sacks (2.5) in 2019. … Rookie Sean Murphy-Bunting had a 70-yard interception return for a touchdown last week, his first career touchdown.