"Concentration Drops" And Mike Evans
December 26th, 2019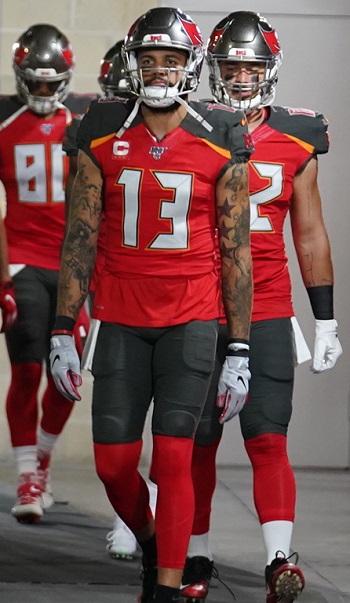 With six consecutive seasons of 1,000+ yards receiving and a whopping 17.3 yards per catch in 2019, it's hard to quibble with the play of Mike Evans.
But there's one man certainly qualified to critique Evans harshly.
That would be Evans himself.
"I can limit some of the concentration drops I'll have once every few games," Evans told Buccaneers Radio this week. "Like I'll be wide open and drop it trying to run before I catch. And yards after catch, I can be a little better in that aspect. Just looking to improve each year on that, and getting in and out of my breaks. You know, I've been improving each year. You know, I can feel it. The numbers show a little bit that I've been getting a little bit better. I just look forward to improving next year and I can't wait for next season."
As JoeBucsFan.com columnist Ira Kaufman always says, there's no diva in Evans, or in Chris Godwin.
It's so refreshing. Joe remembers talking to Evans a couple years ago about how he was eager to work with a track coach because he wanted to run more like DeSean Jackson did.
Evans turns 27 before next season. He's in his prime. Joe sure hopes Evans doesn't become another standout Buccaneer to never sniff a playoff game.