"That Tree Of His Has Grown"
November 14th, 2019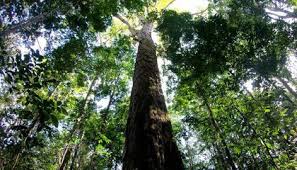 Bucs fans know excellence when it comes to catching pass out of the backfield.
Through five Bucs seasons, Warrick Dunn caught 259 passes and averaged more than nine yards per reception.
That's a big number.
Man, Dunn was a valuable dude to let walk in free agency, but the Bucs won the Super Bowl months after he left, so you just can't quibble much with the call.
During his first two Tampa Bay seasons (2002 and 2003), Michael Pittman caught 134 balls at more than eight yards per grab.
In 2015, Charles Sims caught a whopping 51 balls for 561 yards and four touchdowns.
JoeBucsFan.com columnist Ira Kaufman remembers those guys well and he was a bit mesmerized watching Ronald Jones catch eight balls against the Cardinals on Sunday (half his season total of 16). Jones produced 77 yards through the air and asked Bruce Arians about Jones and the screen game yesterday.
Arians explained that Jones is diversifying his game.
"Even more than just screens, just being a receiver. He's starting to build confidence in his hands. His route-running ability is starting to grow," Arians said. "That tree of his has grown a little bit as we get more comfortable with him. I mean, when he gets the ball in his hands now, a lot of great things can happen, so the more you can us him."
The growth in Jones' game is evident and exciting, especially when compared to last season.
Joe just doesn't want to see Bucs officials get too smitten with Jones until he reaches another level, which hopefully happens over the final seven games. His running has tailed off significantly over the last six games and Joe's not ruling out trying to upgrade at running back for 2020.