"He Didn't Look Like He Was Hustling To Go Make That Tackle"
November 10th, 2019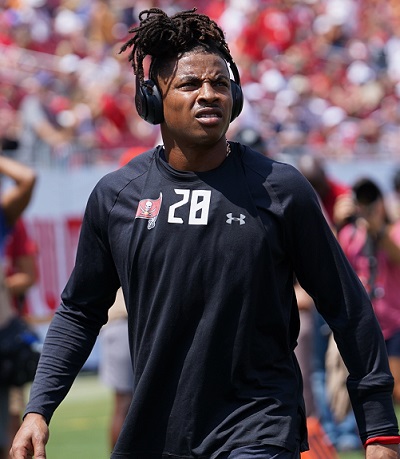 This should be a good one to watch when the NFL releases the coaches film to fans later in the week.
Bucco Bruce Arians was asked after today's thrilling win to explain why Vernon Hargreaves came off the field a lot in the second half in favor of M.J. Stewart.
Arians kept it real: "He didn't look like he was hustling to go make that tackle."
Asked to clarify the harsh critique of Hargreaves, Arians was willing. "He's chasing somebody across the field and wasn't running fast enough," Arians said.
This is a great example of what Joe means by playing for the draft and for the future.
Hargreaves, in the fourth year of his contract, is not the future and is unlikely to be on the roster next season. Therefore, he should not be taking valuable snaps. The Bucs didn't trade him, so he should be a backup until the final whistle sounds on this season.
Hopefully, Hargreaves has now reached that status.