Bucs Beating Bucs
November 6th, 2019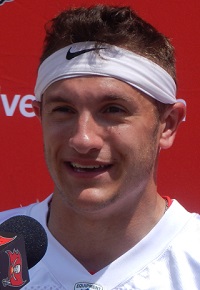 Yeah, folks can point to a lot of plays they believe sunk the Bucs last Sunday.
But it would be hard to top the two-play sequence of braindead plays by the Bucs late in the third quarter that really sums up the season.
A mistake took one touchdown off the board, followed by another screwup on the next snap that stole a TD. The Bucs settled for just a field goal.
Vince Verhei of FootballOutsiders.com documented the head-up-the-tailpipe plays.
Bucs lead 24-21 at the end of three, but Seattle is driving with a first down at the Tampa Bay 24 to start the fourth. Winston had a pair of third-quarter touchdowns with his legs, but both were wiped out by penalty. First he scrambled and found Scotty Miller for the score, but Miller had stepped out of bounds, so no catch. Next snap, Winston scrambles and runs for a touchdown, but Dotson is called for holding. The Bucs settled for the go-ahead field goal.
Earlier this week Joe was watching a DVR version of "Gamechangers" and Bill Belicheat was featured. A clip was shown of Belicheat addressing his team that Joe had seen before. Belicheat told his team in preparation for a game: "Understand how one stupid play; one stupid penalty; one mistake ends it. For all of us."
How one runs out of bounds in the end zone and then tries to come back in and catch a pass is beyond Joe's comprehension. What, did stadium workers paint the white lines on the field for the cheerleaders to prance on?
And while Belichick is dead-on correct, Dotson and Miller in back-to-back plays made sure it ended for all of their teammates and coaches Sunday.
Bucs beating Bucs.