"This Organization Can't Find It With GPS"
November 6th, 2019
BY IRA KAUFMAN
The song remains the same.
Different coaching staff, same story. Different players, same story.
Different expectations, same story.
Need proof? Remember this post-game comment?
"I'm really, really proud of the way we battled. We overcame a lot, but we still can't quite make enough plays to win."
That sounds like Bruce Arians a few days ago, but it's not. Those words of wisdom came from Dirk Koetter in December, 2017 after a 24-21 loss to Atlanta on Monday Night Football dropped the Bucs to 4-10.
At 2-6, these current Bucs can hardly expect an enthusiastic welcome home Sunday against the Cardinals. There has been too much polluted water under the bridge.
Tampa Bay's past is haunting the franchise. This will be a 12th consecutive season without playoff football in a league that prides itself on upward mobility.
The Bucs haven't gotten the message. No wonder apathy reigns supreme across a dwindling fan base. Thirty losses in the past 43 games will sap anyone's support and test anyone's loyalty.
This has been going on for far too long. Some Buc supporters are suggesting this season is all about providing a springboard for 2020, preferring to give this young team a pass.
Nonsense. You think Arians took this job figuring the 2019 season is a pre-test?
"We're close, but close doesn't count in this league. I think we've got the guys and the coaches to get through this, but we're definitely being tested right now."
Sounds like Lavonte David after the setback in Seattle, right?
Try Mason Foster in 2014, after a 19-13 loss to Minnesota plunged the Bucs to 1-6 during Lovie Smith's initial season on the sidelines.
The Primary Culprit
However you want to describe the winning edge, this organization can't find it with GPS. Meanwhile, the Buffalo Bills are closing in on their second playoff berth in the past three seasons.
Fortunes can change quickly in this league. Just ask the fans of John Lynch's 49ers, the NFL's only unbeaten club.
This is getting embarrassing. The Doug Williams curse covered 14 consecutive years of losing football. That hasn't happened before or since in a league that is celebrating its 100th anniversary.
This putrid run isn't much better.
If the Falcons weren't so wretched, the Bucs would be sitting in the NFC South basement for the eighth time in nine years. All this from a franchise that won its division three times in the first six years of re-alignment.
What happened?
MRSA, a revolving door of coaches, erratic quarterback play, poor clock management — name your poison.
My primary culprit has inflicted the most damage, by far: lousy drafting.
You can't overcome so many blunders, covering so many seasons. That's how you go 12 years without meaningful games in January. That's how you break the hearts of Buc Nation.
If you don't draft well over an extended period, you can't compete.
You try to make up for your mistakes in free agency, where you are bound to overpay. It's a vicious cycle and it shows no sign of abatement here in Tampa.
Yes, the Bucs have some very good football players, but not enough of 'em. Other teams have more. Mike Evans, Chris Godwin, JPP and David can play for any club in this league. It's not enough. The rest of the roster isn't good enough.
A play here or a play there and the whole narrative changes. How many times have Buc fans heard that sad refrain? The problem is the play here or there rarely comes from the guys in pewter.
Play It Again
The Bucs showed a lot of fortitude against the Seahawks. They matched Seattle's physicality, no easy task on the road, and made their share of plays. The Seahawks made more, so now Tampa Bay has already matched the number of losses Arians endured in his first season in the desert.
And here comes Arizona to remind Arians of the good times, when he was lauded as one of the NFL's best coaches. He thought he could change a losing culture in a hurry at One Buc Place, but he thought wrong.
So here we find ourselves in early November, with Buc fans already breaking down the 2020 draft. That's the way of the world around these parts because the song remains the same.
Can't your hear it?
A funeral dirge.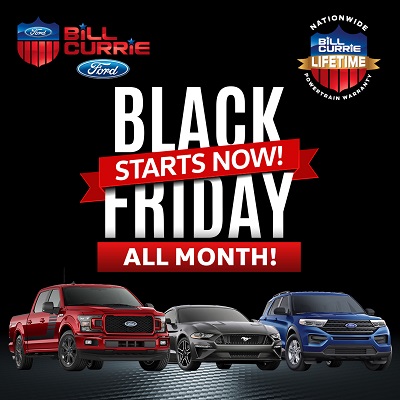 Ira Kaufman launched his professional NFL coverage in 1979, back when Earl Campbell was the toast of the league and Lee Roy Selmon was defensive player of the year. After a lifetime at The Tampa Tribune, "The Sage of Tampa Bay Sports" joined JoeBucsFan.com in July of 2016. His twice-weekly podcast and three columns per week appear here year-round and are presented by Bill Currie Ford. Tampa Bay's only Hall of Fame voter is a regular on SiriusXM Mad Dog Radio and a part of the FOX-13 Tailgate Sunday show, in addition to his other appearances. You can hang out with Ira during every Bucs road games at Buffalo Wild Wings. His schedule is linked here.