Report: JPP Will Be Ready To Play In Week 8
October 3rd, 2019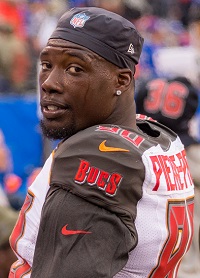 TMZ Sports has caught up to Jason Pierre-Paul.
JPP is seen working out (here's the link) and he appears to say he's in the best shape of his life while he calls attention to his six-pack abs.
The TMZ report claims JPP could play in Week 7 but the Bucs have to wait until Week 8 to play him at Tennessee. They have a bye the previous Sunday. In September, JPP was cleared for football related rehabilitation following his neck fracture in early May. That didn't mean he was clear to practice, just rehab.
It's exciting news, but Joe will have to see it to believe it. But how exciting is it to imagine JPP, say, getting back to full strength in December with the Bucs still in the playoff hunt?