Surprise!
September 17th, 2019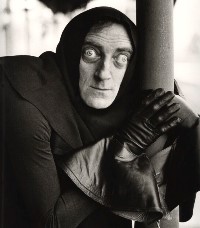 A few things surprise Joe about this Bucs team still early in the season.
One is, despite a loaded offense at the skill positions, the team is near the bottom rung of offensive yards and only No. 21 in points scored.
That shouldn't be.
However, the Bucs have a defense, it seems, even though opposing quarterbacks aren't likely to use their health insurance as a result of playing the Bucs.
The Bucs' defense won the game last week against the Stinking Panthers and kept the Bucs in the season-opener against the 49ers at the Den of Depression.
And this has been a jarring revelation to folks used to the track meet they witnessed with disgraced former Bucs defensive coordinator Mike Smith, as receivers ran up and down the field unimpeded and seemingly unopposed.
In fact, for Jenna Laine of ESPN, the showing of the defense by the Bucs has been a "pleasant" development.
Pleasant surprise: …Through two games, the Bucs have given up an average of 15 points on defense — sixth fewest in the league — after giving up an average of 34 points in Weeks 1-2 last year. They are also sitting atop the league in red zone efficiency and goal-to-go efficiency, and Shaquil Barrett is currently leading the NFL with 4.0 sacks. Bruce Arians said, "If you've ever had the privilege of being on the headset [with Todd Bowles], he's calling out the plays before they're run and telling guys, 'They're coming.'"
Joe is as geeked as the next guy the Bucs have shown life on the defensive side of the ball. It is still too early for Joe to knight this defense as one of the league's best.
Of course, Joe would like to see the Bucs suffocate a bad team like the Giants this Sunday. It was awesome to see how the defense totally shut down one of the more dangerous backs in the NFL in Christian McCaffrey last week.
With nine days to prepare for Saquon Barkley, let's see the defense hold him down. If that happens, then Joe believes the Bucs are cooking with gas.
As Bucco Bruce Arians told his team in the locker room after the win over the Stinking Panthers, "Stack'em up."