Bruce Arians Isn't Backing Down
September 6th, 2019
BY IRA KAUFMAN
JoeBucsFan.com columnist
Presented By
Bruce Arians isn't backing down.
Despite the talent pool overflowing San Francisco's defensive front and concerns about his own offensive line, Arians still believes the more the merrier works when it comes to flooding the field with targets.
Don't expect max protection when the Bucs hit the field for Sunday's season opener. If that places more of a burden on Jameis Winston, so be it.
"I learned when I was in Cleveland, going against Kevin Carter and Jevon Kearse and that (Tennessee) crew – if you kept them all in to help, nobody was open," Arians said this week. "There wasn't anybody to throw the damn ball to. The next time we played them, we were four wide's empty and we beat them. The quarterback got hit, but we beat 'em."
Even a veteran like Carson Palmer went through an adjustment period when he started playing for Arians with the 2013 Cardinals. In his first year in the desert, Palmer threw 22 interceptions and was sacked 41 times.
Lesson learned.
"Get the ball out of your hands," Arians says. "Don't hold onto the damn thing – they're coming."
Yes, they are.
In the offseason, 49ers GM John Lynch was guilty of tunnel vision. Improving the team's pass rush was Job 1 and it's easy to see why.
Lynch looked at the 35 TD passes allowed and the NFL-low 2 interceptions registered by San Francisco's defense and decided the surest path to victory was depositing opposing quarterbacks on their rumps. He already had a cornerstone up front in 6-foot-7, 300-pound DeForest Buckner, who would likely be considered the second-best defensive tackle in the league behind Aaron Donald if he played for a winner.
Buckner posted 12 sacks last season and should be an interior terror with the additions of Dee Ford and Nick Bosa off the edges.
"Just put some respect on my name," says Buckner, who will test the agility and physicality of Ali Marpet and Alex Cappa. "I go out there and I bust my ass. I put stuff on tape. The numbers are there. Everything is there."
But wins have been hard to come by for the 49ers, 12-36 during Buckner's tenure. Help is on the way. Lynch traded for Ford, who had 13 sacks and 7 forced fumbles in Kansas City. Bosa, the No. 2 overall pick in the draft, is expected to start after overcoming a pesky ankle sprain.
"I want them to wreak havoc on the league," Lynch says. "That group, they need to be dominant."
Winston welcomes the challenge.
Testing Trust
"Every year, my role is to get the ball out quick," he says. "That is just part of being decisive and making good decisions with the ball."
Buc fans still haven't erased the memory of that first-half debacle against Cleveland last month, when the offensive line was overwhelmed by a dynamic front.
A better ground game would surely help to keep San Francisco's hounds at bay.
"Coach Arians trusts us," says reserve lineman Earl Watford. "We get paid to do a job and if you don't do it, someone else will. They've got a lot of good guys up front coming in here. Second-and-4 is a lot better than second-and-long."
The longest-tenured Buccaneer realizes all those dangerous weapons surrounding Winston won't matter much if protection breaks down repeatedly.
"That's a good front up there, no doubt about it," Dotson says. "We've got to battle. We've got to hold up, compete and fight through the whistle. It'll show what we're made of. As an athlete, this is what you live for."
Arians still believes in making defenses cover every blade of grass. That plan will work … if time is on your side.
Buckner has other ideas.
"You saw it in OTAs and training camp," he says. "When they (Bosa and Ford) were healthy, it's very exciting to see. It gets everybody riled up when you have everyone on the line that can win their one-on-ones. It's going to be hard to pick and choose who to double."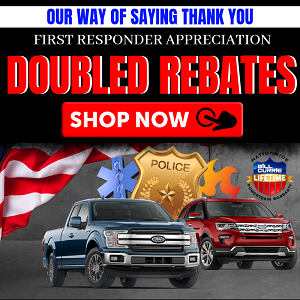 ---
Great fun, food and Bucs passion at Buffalo Wild Wings all season long. Watch every road game with Ira Kaufman and JoeBucsFan.com readers. Great giveaways, too. The preseason opener was a blast.
BE THERE NEXT THURSDAY ON BIG BEND ROAD IN RIVERVIEW!!!! Kickoff at 8:20. The fun kicks off at 7:30 p.m.