Party Crasher Devin White
July 26th, 2019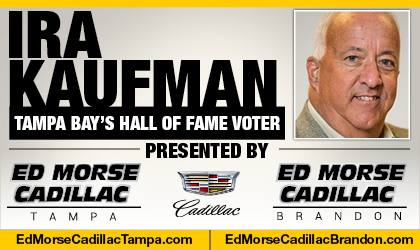 BY IRA KAUFMAN
The NFC South has been known as Quarterback Central for quite awhile.
With good reason.
Cam Newton and Matt Ryan have each been named  MVP of the league while leading their teams to the Super Bowl. Drew Brees, a first-ballot Hall of Famer, could end his career with a slew of NFL passing records.
"It's an excellent division because of the quarterbacks," says Bruce Arians. "Very seldom will you have a division with four quarterbacks like these guys. They can beat anybody on any day."
But nothing lasts forever and Brees turned 40 in January, Ryan is 34 and Newton, while only 30, is starting to break down physically, in part because of his physical style of play.
There's a new breed in this division, a position of strength that is poised to become the NFC South trademark as soon as these terrific quarterbacks start to fade.
And Devin White is ready to crash the party.
The LB Buffet
Just look at the extraordinary linebacker talent in this division. You start with Luke Kuechly because you start with the best. A year ago, Kuechly was voted by his peers as the No. 12 player in the league, second only to Von Miller among linebackers. Then he went out and posted 130 tackles, including 20 for losses, 2 forced fumbles, 2 sacks and an interception for the Panthers to earn his sixth consecutive Pro Bowl berth.
Any offense facing Carolina must first account for Kuechly, who has no equal when it comes to anticipating plays.
In Atlanta, the Falcons can't wait for the return of their defensive stalwart, 24-year-old middle linebacker Deion Jones. He missed 10 games last year with a foot injury suffered in Week 1 and the Dirty Birds were suddenly pooping all over themselves.
With Jones on the field, the Falcons allowed 22.3 points per game. Without Jones, opponents averaged 28.9 points.
Yes, he's that important, especially dropping back in coverage. If White turns out to be as good a player as his predecessor at LSU, the Bucs made a heck of a pick at No. 5.
The Saints made a smart decision in 2018 free agency, pouncing on former Jets linebacker Demario Davis. He rewarded them with 110 stops, 5 sacks, 11 QB hits and 2 forced fumbles as New Orleans finished with the No. 2 rushing defense in the league.
With Lavonte David, the Bucs are well represented at the linebacker table. New defensive coordinator Todd Bowles has aggressive plans to turn David loose this fall and Buc fans remember how disruptive David was in 2013, when he was voted first-team All-Pro.
And here comes Mr. White, eager to join a blitz party at Raymond James Stadium and justify Tampa Bay's faith.
The Bucs are heaping major responsibilities on White's plate and he will be a focal point for fans throughout training camp.
Arians has no doubt the young man can handle everything thrown his way.
"I think that was a big part of the evaluation process — how mature he was and the accolades from coaches that we really trust that were around him every day," Arians says.

"So, the sky's the limit. Let's let him fail before we pull him back. See what he can't do. Right now he can do everything. So until he says 'Whoa, I can't learn all this stuff or I can't do that.' I don't think that's ever coming out of his mouth, though, knowing him."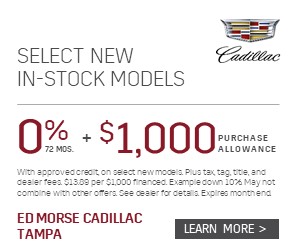 ---
Yes!!! It's a new TAMPA TWO, a training camp kickoff edition. Presented by Caldeco Air Conditioning & Heating, Buccaneers legend Derrick Brooks & Ira Kaufman chop it up in this The Identity Tampa Bay production. And they'll return next week with much more.