Anger & Hope; It's A Bucs Life
July 15th, 2019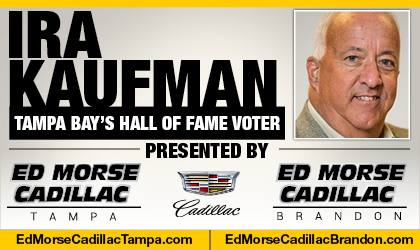 BY IRA KAUFMAN
Buc fans have had enough. They're mad as hell and they're not going to take it anymore.
What are they mad about? Let us count the ways.
They're mad about this franchise taking up permanent residence in the NFC South.
They're mad about national pundits ignoring the Bucs, unless the team is being ridiculed.
They're mad about too many points being left on the board because of poor red-zone play.
They're mad because Tampa Bay's defense welcomes visitors into the red zone with open arms and open coverage.
They're mad because the Bucs haven't hired a winner at head coach since telling Jon Gruden to take a hike.
They're mad because Ronald Jones, who relies primarily on quickness, just put on extra weight.
They're mad Jameis Winston has been around since 2015 and nobody is still quite sure whether he's the guy.
They're mad this offensive line has opened up 11 good running lanes in the past three seasons.
They're mad Jason Licht's record in the draft is only slightly better than his record in free agency.
They're mad so many Bucs have hit the open market in the past few years and can't seem to interest any other team.
They're mad that a league which justifiably prides itself on competitive balance can't seem to accommodate a turnaround in Tampa.
They're mad the Bucs are stuck in a division with two quarterbacks who have won league MVP awards and another who is a first-ballot Hall of Famer.
They're mad Mike Smith wasn't fired sooner.
They're mad Buc seasons don't extend later.
They're mad that coaches and players come and go, yet nothing really seems to change.
They're mad a team that can hardly be called money finds itself in a salary-cap crunch.
They're mad because the Lightning and the Rays have enjoyed winning ways while the Bucs struggle for relevance.
They're mad that Lavonte David continues to be overlooked in Pro Bowl voting.
They're mad about all the unrequited love they've showered on this organization amid the annual heartbreak.
Yet there's hope.
Turnaround Targets
Buc fans are hopeful Bruce Arians and this new staff will bring out the best in draft picks who have yet to make their mark as a pro. They're hopeful Winston will become the first quarterback drafted by the Bucs to sign a long-term second contract with the team.
They're hopeful Devin White will become the first Buc named NFL Defensive Rookie of the Year.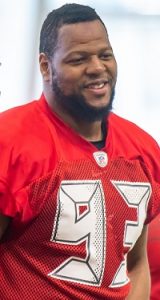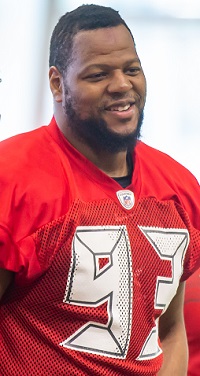 They're hopeful the Bucs will come to their senses and realize Mike Evans is a heck of a red-zone weapon.
They're hopeful Ndamukong Suh still has the fire down below.
They're hopeful Donovan Smith will live up to his contract.
They're hopeful Jason Pierre-Paul returns to spark a playoff push.
They're hopeful Matt Gay puts an end to the kicker follies that have haunted this club for the past decade.
They're hopeful Peyton Barber will run for 120 yards against Gerald McCoy and the Panthers in prime time.
They're hopeful Buc tickets will once again be a cherished commodity from Myakka City to Micanopy.
They're hopeful their faith will be rewarded in the land of hope and dreams.