2019 Bucs MVP? Jameis
June 7th, 2019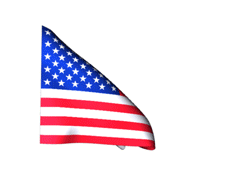 So who will lead the Bucs out of the darkness of so much losing toward brighter pastures and — gasp! — a wild card berth?
For one NFL.com typist, it is a no-brainer.
Dan Hanzus of NFL.com has decided to try to predict the Most Valuable Player for each NFC team this fall. He thinks if the Bucs are going to have any type of respectable season, the team will be led by America's Quarterback, Pro Bowler Jameis Winston.
Coming off a disappointing season both on and off the field in 2018, the Bucs broke the In Case Of Emergency, Hire Bruce Arians glass as a last-ditch effort to unlock the promise of their former first overall pick. Last time we saw Arians inherit a veteran passer, he revitalized the career of Carson Palmer in Arizona. We all know Arians prefers an offense with big-strike capability, a philosophy that could work as a double-edged sword with a big-armed, turnover-prone passer like Winston. The fact that Arians was willing to come out of retirement to help solve Winston tells you something. Let's see if Mr. Kangol can spin his magic again.
Jameis very well could have a rebound year. First, he no longer has the wet dream of the joystick jockeys, malcontent wide receiver DeSean Jackson, trying to Pearl Harbor his career at every turn.
That alone should be worth five extra touchdowns thrown.
And of course, with Bucco Bruce Arians and Tom Moore putting Jameis back together, this seems like a too-easy pick for MVP.