Training Camp 2016 Kicked Off & Joe Joined The Big Dog, Steve Duemig
May 18th, 2019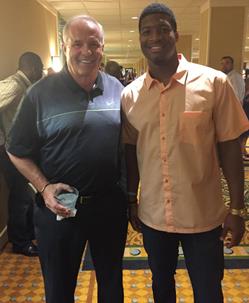 Man, Joe had so, so many great memories with the dean of Tampa Bay sports radio, the great Steve Duemig, The Big Dog, who passed away Thursday.
Joe dove into the Spreaker archives last night for a taste of the JoeBucsFan Hour that Joe had with Duemig on WDAE from 2013-2017. Duemig gave Joe a lot of latitude to take over Duemig's top-rated show and to challenge him, which is really what made the weekly, 5 p.m. segment unique.
Nobody came after Duemig on the air without getting smacked down or booted. But for some reason, Duemig let Joe keep it real — always.
A July 2016 episode is below: