OU-Texas Rivalry Could Still Produce Top Challenger To Bama-Clemson
May 30th, 2019
Podcast (toddcast-todd-wright-podcast): Play in new window | Download | Embed
Subscribe: RSS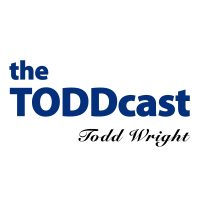 In episode 27 of The Todd Wright TODDcast, Todd digs into a college football question posed to him (And "The Sage" Ira Kaufman) by the Bay News 9 producers at Spectrum Sports 360. Todd also has updates via Ira & Ira's wife from episode 25 and more damaging facts about Donovan McNabb from episode 26.
The TODDcast is presented by Brandon Legal Group and by Pin Chasers.
Click above
to listen or to download. Or listen on
Google Play
here
.
PRESENTED BY