Numbers Guy Picks Bad Bucs Numbers
May 19th, 2019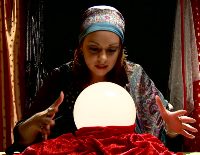 There are word guys and there are numbers guys. Rarely are people both.
Numbers guys look down upon word guys because they use words. Word guys scoff at numbers guys because they use that four-letter word "math."
(Joe's old man was one of the very few people he ever knew that was both. Joe's old man was beyond anal when it came to the King's English but refused to use calculators because they slowed him down. He once busted the IRS for a tax code calculation error on his business tax forms.)
Basically, word guys and numbers guys are oil and water. They don't mix (Mike Tanier of Bleacher Report is one of the few).
As numbers people began to hijack sports, it started a firestorm with sportwriters.
Sportswriters are words people and numbers people do not like sportswriters because they make a living with, you know, words.
Joe brings this up because numberscruncher Mike Clay of BSPN put out the scores he believes will be the results of every NFL game this year. He's got the Bucs winning a grand total of two games. He caught hell from Twitter about these scores and Clay shot back they were not predictions but projections.
To word guys, there is really no difference. To numbers guys, there is a big difference.
Wagging his finger at readers, Clay ordered them to instead refer to his "projections" for each NFL team's win-loss record. It's not much better for the Bucs, as he has them finishing at 5-11.
Again.
In recent years, Clay hasn't been very big on Tampa Bay. At all. In some respects, Joe thought he was full of it, but you know what, feel free to document all the playoff games the Bucs have played in since Chucky was jettisoned in January 2009.
If the Bucs finish 2-14, it would not surprise Joe one iota if there is a total and complete housecleaning at One Buc Palace.
Early score projections for all 256 NFL games during the 2019 regular season: pic.twitter.com/wsaEnRYelE

— Mike Clay (@MikeClayNFL) May 17, 2019