Grades!
May 29th, 2019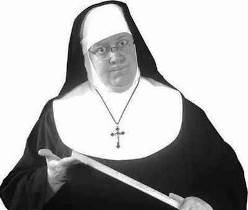 You know, as we approach the third decade of the 21st century, you just cannot have robust football discussion without slapping a damn number or letter to a subject.
And so we approach a grade that BSPN levied on the Bucs for the offseason work of Bucs AC/DC-loving general manager Jason Licht and coach Bucco Bruce Arians. Mike Sando, after consulting with several NFL sources analyzing each team, admits he has some "nits to pick" with the Bucs' moves.
Like Joe, Sando shakes his head at why the Bucs thought an inside linebacker was more valuable than an edge rusher in a passing league. But Sando found the logic (?) behind that move was shared by more NFL folks than he anticipated.
I expected more resistance to the Buccaneers using the fifth overall pick for an inside linebacker [Devin White] over an outside pass-rusher [Josh Allen]. Multiple evaluators liked White enough to justify the decision, although Jason Pierre-Paul's injury created an even bigger pass-rush void.

The way Tampa Bay handled the signings of outside linebacker Shaquil Barrett and receiver Breshad Perriman did raise objections. Committing a combined $5 million in guaranteed money to them suggests both will be on the Week 1 roster, and if that is the case, those signings stand to cost Tampa Bay third- and fourth-round compensatory choices in 2020.
Joe can understand why Arians decided to burn potential 2020 draft picks in 2019 for free agents. Do we expect Arians to be coaching at 69? That's what he will turn during the 2021 season. That's when you hope 2020 draft make a big impact.
And if the Bucs aren't winning by 2021 (man, it feels weird to type that date), it's a good bet Arians and Licht are gone. So it is very much a short-term focus for the Bucs' hierarchy.
(Column intermission: In connection with the photo Joe used for this post, did the manufacturers of wooden rulers and pointers get kickbacks from the Catholic church, allowing them to arm nuns at a steep discount, enabling them to assault innocent children? Yeah, Joe has nun issues.)
Oh, Sando gave the Bucs' offseason a "B-" grade.