Will Devin White's Mom Be A Factor?
May 27th, 2019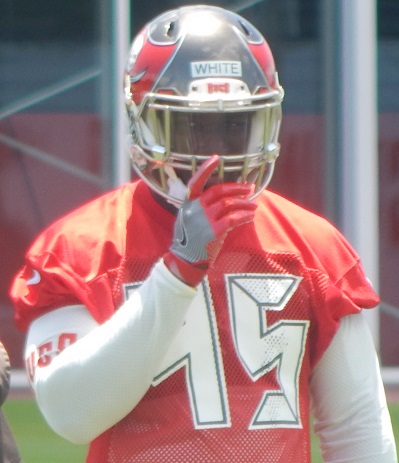 Since the draft ended, Joe has been diving in to all things Devin White.
The anointed savior of the Bucs defense is a laid back dude but super intense at the same time. A very-small-town kid with big-city polish in front of the cameras. Social media? You're more likely to find him on or around a horse.
One thing Joe found intriguing is White's relationship with his mother. She's not cut from the everybody-gets-a-trophy crowd. White, it seems, was the opposite of coddled by his mom and he cares deeply about what she thinks.
"She's a mom that's really hard on me. She never really gives me the praises that I look for," White told BSPN before the draft.

"Because I do a lot of great things, and when I Face-Timed her [after running a 4.42-second 40-yard dash at the NFL Scouting Combine], she was just screaming with joy. So that kind of really touched me, to finally see some accomplishments from my mom, so I just let it all out."
White explained that his mother's praise inspired him to finish the Combine with a new intensity and, of course, White's performance there cemented his elite draft status.
If the Bucs struggle early this season, or White, like most rookies needs a month or two to get his NFL feet under him, how will his mom react? And how might that affect White? Obviously, he had a ton of success in college, so landing with a struggling NFL franchise represents a radical change in environment. Though Joe can only imagine what White might have heard from mom after LSU allowed 74 points to Texas A&M back in November. So perhaps that made him even tougher mentally.
Joe's just intrigued by White's take on his maternal relationship. That could be a factor — good or bad — for a guy who just turned 21 years old.
Also in the interview, White offered an inspiring take about being the "new-age linebacker" in a league in which offenses are diversifying their threats and the "downhill thumper" linebacker is less valuable.