"Soft Rebooting"
April 3rd, 2019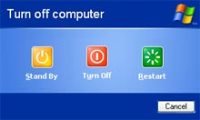 Per one informative and very entertaining NFL observer, the lack of player movement with the Bucs this offseason suggests the Bucs are not undergoing a full-blown housecleaning, which is what often happens with a coaching change.
Rather, Mike Tanier of Bleacher Report sees danger in the horizon coming from the skies of South Florida that should give Bucs fans the shivers.
Free Agency Summaries:#Buccaneers: Soft rebooting with a QB-guru coach and a QB that keeps disappointing in a variety of ways. This is where the Dolphins were in 2016.

— Mike Tanier, The Zen Archer (@MikeTanier) April 2, 2019
Of course, Tanier is referring to Adam Gase, who was considered a quarterback guru in many NFL circles (he made Jay Cutler tolerable in Chicago) but wide-eyed Gase could not solve the riddle of Ryan Tannehill, who eventually brought the entire Dolphins franchise to its knees before both he and Gase were thrown into Biscayne Bay.
Before all of us begin jumping off the Sunshine Skyway Bridge, notice that in Gase's first year Tannehill won eight games before he was hurt and the Dolphins limped to a 10-win season and a playoff berth with Matt Moore at quarterback.
Right now, Joe's going to guess Bucs fans would do cartwheels down Gulf-to-Bay Blvd. if the Bucs could win 10 games in Bucco Bruce Arians' first year.
Is Tanier suggesting the Bucs will have a sugar rush in Arians' first year followed by the Bucs reverting to their normal losing selves and Arians and America's Quarterback, Pro Bowler Jameis Winston, will sail off into the Gulf of Mexico sunset?