Bucs' Week 1 Highlights
April 7th, 2019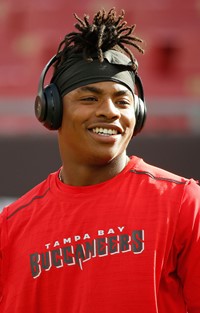 Where's Jason Pierre-Paul? It sure seems like he's been a glaring no-show at One Buc Palace since the majority of the team reported back to work on April 1.
And Joe has to ask, where is America's Quarterback, Jameis Winston?
Joe's not saying Jameis hasn't been there, but one would think the team would find a way to show the face of the franchise. Right? It sure seemed odd that the Buccaneers didn't include Jameis in the pictures and video shared by the club from Week 1 of offseason training.
Anyway, lots of face time for Vernon Hargreaves and Ryan Smith. Here's a sampling:
View this post on Instagram