Bucs Left Mel Kiper In Shock
April 28th, 2019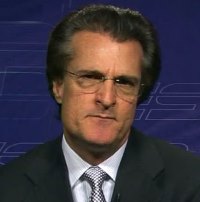 Iconic helmet hair draft guru Mel Kiper of BSPN absolutely can't believe what the Buccaneers did in Round 2 of the 2019 NFL Draft.
Kiper put Tampa Bay first on his major head-scratcher list for Rounds 2 and 3 yesterday.
At No. 39 overall, the Bucs selected cornerback Sean Bunting out of Central Michigan.
Kiper was flabbergasted.
Here were the better corners available when Tampa Bay reached for Bunting, who is No. 87 overall on my board: Greedy Williams, Justin Layne, Lonnie Johnson Jr., Julian Love, Joejuan Williams, David Long, Trayvon Mullen and Amani Oruwariye.

Yes, I had eight corners with higher grades than Bunting who were still on the board. Tampa Bay absolutely needed a man-cover corner, but I would have gone with Greedy Williams.
Keep calm, Bucs fans. Keep calm.
Bunting might be a heck of a player but his selection will get more scrutiny than most picks.