"Ain't No Team In The League Got Better Talent Than This"
April 9th, 2019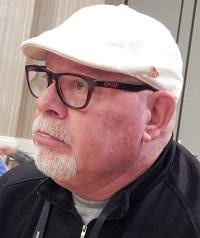 There's been no soft sell from Bruce Arians to Buccaneers fans — and Arians isn't taking a patient approach with his players, either.
That was made clearer in the insider video/audio released by the Bucs last night.
Arians' words (the Bucs lead fans to believe it's from Arians' opening address to the team) are injected with urgency.
"The talent's not the issue. Ain't no team in the league got better talent than this," Arians said. "I'm too old to rebuild. I'm about winning and winning now." There's a little more from Arians, who talks about accountability and acting with one purpose on and off the field.
The Current continues, the Bucs' Hard Knocks knockoff produced in-house. With all the team conditioning footage shown (plenty of cheerleader work), America's Quarterback, Jameis Winston, is first seen around 8 1/2-minute mark. Joe thinks that a bit odd for the face of the franchise.
Joe nearly got chills seeing O.J. Howard in a hard sprint. Feed that guy the rock!