Schiano Dumps Patriots
March 28th, 2019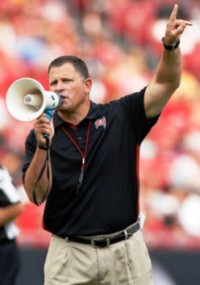 In a surprise move this afternoon, former Bucs commander Greg Schiano announced he won't be the Patriots defensive coordinator this year after all.
Schiano issued a statement that said he wanted to focus on faith and family to avoid regrets later in life.
No word on whether Bill Belicheat will try to lure Mike Smith out of retirement.