Buccaneers Hire A Retired NFL Official
March 7th, 2019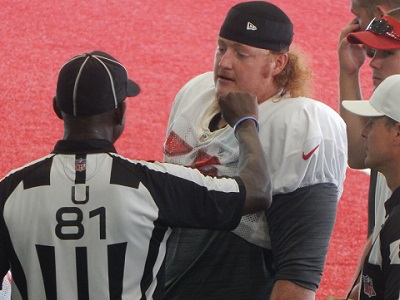 The wacky interpretations of NFL rules are always changing, so Bucco Bruce Arians has hired a retired NFL official to help him navigate all that and to serve as an in-game, instant-replay guru.
It's a very wise move.
Arians announced the hire this week during a chat with season ticket holders at One Buc Palace. The newest Buccaneer is Larry Rose, who spent 17 years wearing the zebra jersey in the NFL, calling it quits in 2014.
"We're doing something different," Arians said. "He is going to be our liason with New York and the officials because the rules change every week, as we all know. And so the interpretations of the rules and all those things, we're going to have an ex-official be in charge of that. He'll be in my ear for instant replay during games."
Arians added that if Rose gives him a green light on a specific bad call, he'll scream even louder at referees on the sidelines.