Honey Badger Spills The Beans?
February 22nd, 2019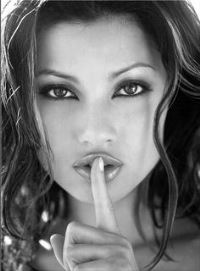 Feel free to connect any dots here or frame a narrative.
The Bucs, at best, are subpar at safety. Let's call it like we see it.
And since it sure appears to be an opening at safety given it looks like fan favorite Chris Conte got stiff-armed off the roster, many fans (Joe included) have pushed the notion that a solid free agent pickup would be the "Honey Badger" himself, free agent safety Tyrann Mathieu.
But this advocacy for Honey Badger isn't just because of his skill and an opening. No, Honey Badger, who turns 27 in May, might have had his best years playing for new Bucs coach Bucco Bruce Arians and defensive coordinator Todd Bowles in Arizona.
Well, let's just say a member of the NFL players' fraternity not (currently) on the Bucs' roster is awfully happy the Bucs decided to retain the services of stud defensive tackle Gerald McCoy. Who would that player be? It's none other than Honey Badger himself, and it seems a current Bucs star is both happy and trying to keep Honey Badger staying on the down low. That would be tight end O.J. Howard.
Now why would Honey Badger take to Twitter to celebrate the Bucs keeping GMC? Odd, no?
Below is the Twitter exchange between the two. And again, feel free to make any connections you wish.
Legal tampering for free agents begins March 11. The free agency dinner bell rings at 4 p.m. on March 13.