Buccaneers Sign A Running Back
February 19th, 2019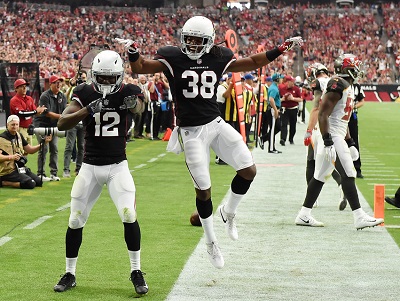 Another old Bruce Arians friend has joined the Buccaneers.
This time it's a player.
Running back Andre Ellington didn't take a regular-season snap last season, but he logged 61 regular season games with 17 starts through 4 1/2 seasons with Arians in Arizona.
Ellington, 30, had a strong 2013 rookie season as a complementary player, then was a bust as the 2014 starter. After that, he was a bench guy who had less than 100 carries over the next three seasons. The Cardinals released him midway through the 2017 campaign.
Think of the former sixth-round pick as an older, bigger, less experienced version of Jacquizz Rodgers.