Accept No Substitutes
January 21st, 2019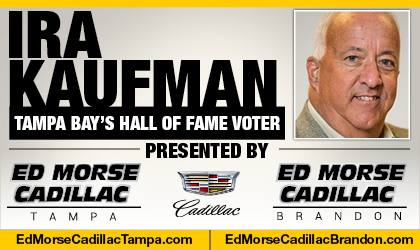 BY IRA KAUFMAN
We just witnessed the kind of football team Bruce Arians envisions in Tampa.
Tough, resilient, physical.
Yes, the New England Patriots just lost the turnover battle 0-2 on the road but still walked out of Arrowhead Stadium in jubilation. They just beat the AFC's top seed, the league's highest-scoring team, in an overtime thriller that was won on heart and muscle.
And yes, that's the championship mettle Arians will try to build at One Buc Place.
The Patriots won because they wanted it more, because they dominated the trenches to the tune of a 23-minute advantage in time of possession.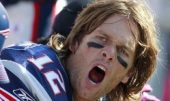 They out-hit the Chiefs on defense while New England's offensive line deserved the primary game ball. Tom Brady would be the first to second that motion after the Pats ran for 176 yards and kept Brady upright for each of his 46 throws.
"You play on the road and it's going to be tough," Brady said after the 37-31 triumph. "What travels is running the ball and playing tough. That's good in any weather, any environment, any stadium. That was a big part of our game."
So was Brady, of course, but Arians knows a team's identity goes far beyond the man under center.
I asked Arians for his definition of what Buc ball should look like.

"When they walk off the field, they know they were in a battle," Arians said. "At Temple, we didn't win a lot of games, but the team that we played lost the next week because we beat the crap out of them. We want to be physical. We want a smart team, a fast team and a physical team."
Physicality hasn't been an integral part of Tampa Bay's DNA in quite awhile. In all three of Dirk Koetter's years at the helm, the ground game was grounded to the point of futility.
On Sunday, the Patriots posted 15 rushing first downs, compared to three for the favored Chiefs. On Sunday, New England had 48 rushing attempts, compared to only 47 total snaps for Kansas City.
That's a good old-fashioned butt-kicking up front.
Meanwhile, the Bucs averaged 3.9 yards per rush and threw 64 percent of the time. Ryan Fitzpatrick and Jameis Winston were sacked a combined 41 times while Brady suffered only 21 takedowns.
"Know your protection," said Arians. "Every quarterback starts with protection — not the route or the coverage. Our offensive line, looking from the outside in, is an area we need to work on."
Physicality starts up front — and that's where Arians will start his makeover.
Owning the line of scrimmage is the surest path to the postseason. Why do you think Bill Belichick talked renowned offensive line coach Dante Scarnecchia out of retirement in 2016 to rejoin the Pats after a 2-year absence?
The obvious priorities for Mr. Arians: elevate Winston to the next level while forging a badass football team.
"You have to have a quarterback," he said. "You can't win without a quarterback. I don't give a damn how good your defense is or how well you run the ball, you'll get your ass beat in the playoffs to a good quarterback. Then you have to have two really good lines of scrimmage."
That's a tall order, but you can be sure Jason Licht and his staff will be busy in the next three months hunting down upgrades. Any future Buc needs to love football, love his teammates and love imposing his will on opponents.
Accept no substitutes.
Ira Kaufman began covering the NFL 40 years ago as a New York Giants beat writer. He arrived on the Buccaneers beat in 1985. The corporate leash was removed from his neck when he joined JoeBucsFan.com in July 2016. The award-winning Ira Kaufman Podcast fires twice per week, and Ira's columns appear thrice weekly, except when Ira is on special assignment. They are all presented by Ed Morse Cadillac Tampa and Ed Morse Cadillac Brandon. Tampa Bay's only Hall of Fame voter also is a popular guest on various national radio and local TV programming.