Bruce Arians Tips His Hand On Jason Pierre-Paul, Free Agency
January 11th, 2019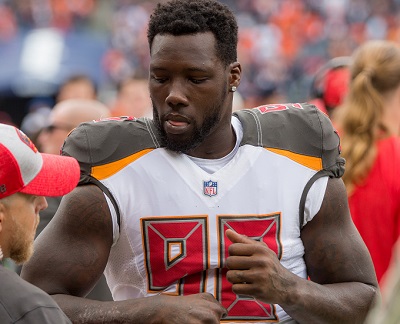 Joe's pronouncing chatter on two Bucs topics officially dead right now, courtesy of the candid words of new head coach Bucco Bruce Arians.
With a smile in his voice and perhaps holding back a cuss word, Arians assured WDAE-AM 620 listeners that Jason Pierre-Paul is his kind of guy.
"I know this; we tried to get Jason Pierre-Paul really, really hard in Arizona. He fit our defense well," Arians said.
That statement came during a chatter about what kind of defense the Bucs will play. Arians again stressed an aggressive defense that would vary, but would be in nickel "70 percent" of the time anyway.
Asked after the JPP comment about Gerald McCoy, Arians said No. 93 would be evaluated with the rest of the roster. Hardly a JPP-like endorsement.
Talking about opening the Team Glazer vault in March, Arians noted, "We'll be active in free agency" and that the salary cap is going up.
Yes, JPP will be here in 2019, along with a pile of new bodies bought on the open market.