Daily Meditation
December 7th, 2018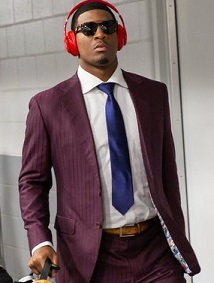 America's Quarterback, Jameis Winston, implied this week that part of his gameday routine includes not talking to himself. 
There was an interesting exchange in Jameis' weekly news conference in which he explained that he's a big fan of the HEADSPACE app and he engages in daily meditation to stay balanced.
Hey, whatever works.
But what Joe's most focused on is the visible change in Jameis' demeanor over the last month. He's gone from high-octane leadership presence to subdued. It almost doesn't feel like Jameis.
Jameis' news conference video this week is below. It's boring, which is fine. But sometimes Joe has watched Jameis lately and asked rhetorically, 'Where is Jameis?" What really got Joe wondering was this locker room video after the 49ers win.