Redskins 16, Buccaneers 3
November 11th, 2018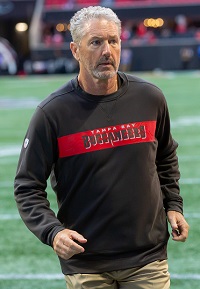 The Buccaneers made lots of mistakes. The depleted Redskins did not.
Ballgame. 
Jiminy Christmas! The Bucs put up just 3 points. Somebody at One Buc should be arrested for failure to use weapons.
Joe sure is glad Ryan Fitzpatrick is the quarterback that gives the Bucs the best chance to win. Pffft. Two picks, no touchdowns — zero reason he steps on the field again this season.
Red zone failures were back to bite the Bucs in the butt, as were big special teams screwups, and even little ones like Shaun Wilson getting faked out as a gunner on punt coverage.
The Tampa Bay defense played admirably, but it was still too easy for Alex Smith, who was 19 of 27, a 70.3 percent completion rate behind three fill-in offensive linemen. The Bucs couldn't generate a turnover — again — and hit Smith just four times.
Of course, Joe will write about the kicker mess later, blah, blah, blah.
Anyone think the Bucs are a well-coached team? They're not. They're on a 9-19 run with lots of expensive talent and no sign of relief. And what icing on the cake it was for the Bucs to be penalized 15 yards for throwing the challenge flag just before the two-minute warning today.
You deserve better, Bucs fans.
Stick with Joe this afternoon for plenty out of this game, including locker room nuggets from Joe and Ira Kaufman.