"Probably Not That Much"
November 24th, 2018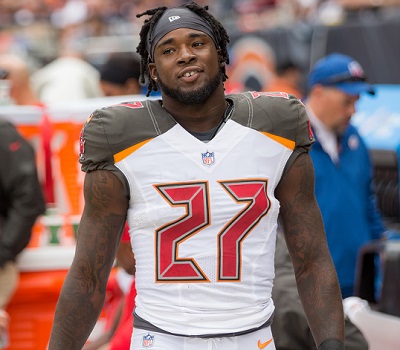 Ronald Jones fans should expect to wait until next year to see much of their favorite son.
Yes, Dirk Koetter proclaimed yesterday that Jones is healthy enough now to play in games. However, Koetter was down on how much Jones will actually will see the field.
Speaking on the Buccaneers Radio Network, Koetter replied to a fan question regarding whether fans will get to see a lot more of Jones as this season progresses.
"Probably not that much," Koetter said, citing that Peyton Barber is his guy. "We still have some games remaining; we'll see how it plays out."
That doesn't sound like a coach eager to get a deep look at the No. 38 overall pick in the 2018 NFL Draft, even if the Bucs are eliminated from the playoff chase with one more loss.
Jones, of course, had one of the worst preseasons in the history of NFL running backs. And he wasn't running decisively in the regular season in very limited work.
Still, it would be nice to get a better feel for what the 21-year-old speedster can do. But Joe does understand that 24-year-old Peyton Barber also is still a developing player and his earned his touches.
Jones should enjoy a fresh start under the new Bucs head coach next season.
---
No snoozing on TAMPA TWO. Buccaneers legend Derrick Brooks brings the video juice to his preview of the Bucs-49ers game with Ira Kaufman. Plenty of other Bucs chatter, too. Brooks is lit!
TAMPA TWO is a twice-weekly production of The Identity Tampa Bay with JoeBucsFan.com, presented by Caldeco Air Conditioning & Heating.