About The Ronald Jones Debut
October 1st, 2018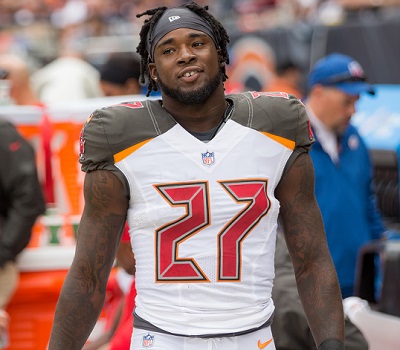 There was good. There was bad. There was ugly.
And some of the ugly came from the guys tasked with blocking for Ronald Jones.
The rookie made his long-awaited debut yesterday against the Bears. With the game still a game and the Bucs in the red zone trailing 14-0 late in the first quarter, Jones got his first NFL carry.
It was a successful run up the gut for five yards, but Jones had a chance to cut that run left to massive daylight when he hit the second level. Instead, Jones lowered his head and initiated contact. Perhaps he was nervous.
On the next play, Jones had his number called on a quick pass out of the backfield to the right side. He dropped it, just like he did too many times in practice this spring and summer.
Jones' next carry came in the third quarter on a play in which Ali Marpet decided not to block rookie defensive tackle Bilal Nichols, a fifth-round pick. It was minus-4 on that carry, as Jones was crushed immediately after taking the handoff.
Jones had nice effort runs after that, but Joe was disturbed by some offensive linemen not finishing their blocks for him as the game wore on. Unacceptable.
By Joe's count, Jones was 1-for-2 in his pass blocking, and that won't be a good-enough percentage for Dirk Koetter.
Regardless, Jones got this first game out of the way and, hopefully, Bucs coaches are no longer afraid to use him.