Barber: Jameis Isn't The Guy For Me
October 30th, 2018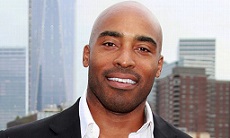 It's eye-opening how many reasoned and seasoned former NFL players and coaches have no problem with the Bucs moving on from Jameis Winston immediately.

Joe will share more examples later but will go here to Tiki Barber, the former Giants star who spent time with Bucs officials earlier this year as part of the FOX broadcast crew. Also, Barber keeps a close watch on his brother Ronde's former team.
On his CBS Sports Radio show yesterday, Tiki Barber explained how he's been listening close to Bucs icon Ronde Barber and how much he has talked about Jameis consistently trying to be a hero and do too much.
Also, Tiki Barber called Jameis "a reckless quarterback who has a lot of ability but has not channeled it the correct way over the last two or three seasons."
Barber emphasized how bad Jameis' 54 picks in 48 starts is, and how it's hard to believe Jameis is struggling with a receiving corps and tight ends that "might be the best in football," along with solid coaching.
"Jameis isn't the guy for me," he said, adding that Jameis has mechanics issues with his slow release. "Something's amiss here and I think it's in the mindset of Jameis Winston and it's not going to change no matter how well he's coached."
Barber advised Team Glazer to "protect your $20 million," sit Jameis and move on after the season.