Gerald McCoy: "You Don't Throw A Party"
September 13th, 2018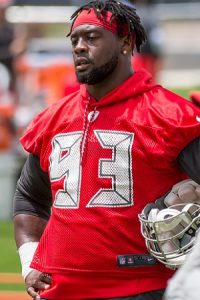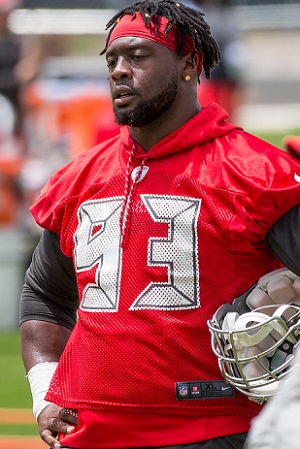 Your beloved Buccaneers have been outscored 74-21 in their last two Week 2 games — both on the road and both on the heels of big opening day wins against second-rate quarterbacks.
Have the Bucs learned their lesson? Have they figured out how to be mature winners?
Bucs captain and Pro Bowler Gerald McCoy has a pattern Joe has noticed through the years. He typically parrots to media the exact message he's hearing from coaches.
McCoy doesn't come right out and say the "coaches are telling us this," but it's what McCoy typically does.
So how is Dirk Koetter trying to get the Bucs' mind right entering into Sunday's game after whoopin' the Saints four days ago? It seems McCoy told SiriusXM Mad Dog Radio host Adam Schein that this afternoon during Schein On Sports.
"The thing about great teams or winning teams; they know how to win and move on," McCoy said. "The Patriots don't throw a party every time they won a game. The Eagles didn't throw a party last year every time they won a game. The Saints don't throw a party every time they win a game. It's hard to get a win in the NFL. But you celebrate it right there and 24-hour rule and move it on. So now, our mindset is 100 percent on our next opponent and once again, we don't have a slouch. We have a the champs coming into our house, so we have to be ready to go."
So there you go. Be mature. Act like champions.
Joe thinks it's great that the Bucs have the defending Super Bowl champs this week. If the Bucs can't get up for that during their home opener, well, then they have serious issues. There's zero excuse for a letdown.
McCoy continued his message about "what great teams do," which Joe is sure has been a theme at One Buc Palace this week.
Stay even, McCoy said, "Next play, that has to be our mindset."