Vibe In The Locker Room
September 22nd, 2018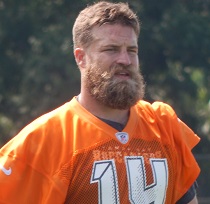 So what will the Bucs do come Tuesday morning when America's Quarterback, Pro Bowler Jameis Winston, arrives at One Buc Palace after his three-game sentence from NFL strongman Roger Goodell has been served?
Jenna Laine of ESPN has been snooping around One Buc Palace. In addition to talking to several players, she passes along the words of Bucs coach Dirk Koetter.
You can see her update below.