The Value Of Explosive Plays
September 27th, 2018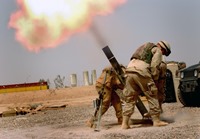 Bucs coach Dirk Koetter likes to define explosive plays as completions at least 16 yards and runs of at least 12. Koetter believes no stat outside of turnovers tells more of the tale of victory… or defeat.
The good folks at NFL Matchup, produced by NFL Films, have their own definition of explosive plays. It differs slightly from Koetter but also sheds light and backs up their value.
Per NFL Films, the Bucs rank No. 2 in the NFL in explosive plays. Other top teams include the Steelers, Chiefs, Saints and Dixie Chicks. The common denominator? Those teams are winning.
NFL Films also has the bottom dwellers in explosive plays. The common thread is those teams are struggling.
Koetter's claim about explosive plays was true last year when the Bucs didn't have many and the team struggled.