Things That Will Make You Smile
September 11th, 2018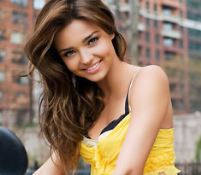 Joe was just cruising through tidbits in the wake of the Bucs stomping on the Saints in their own crib on Sunday.
* Only three times previously in Bucs history has the team scored 48 points. We all know the last time the Bucs had that high of a number was when the Bucs won the Super Bowl.
The other two times came against current NFC South rivals who were then part of the NFC West. In Father Dungy's last season as Bucs coach, the Bucs put up 48 points to beat the Saints 48-21 in 2001. In 1987, the Bucs beat the Dixie Chicks 48-10. Like Sunday's win in New Orleans, that beatdown of the Dixie Chicks came in a season-opening game.
* The 529 total net yards the Bucs racked up were the second-most in a single game in team history. The most came at Minnesota in 1980 (573 yards).
* DeSean Jackson, with his 58-yard touchdown catch, is now tied for third in NFL history with most touchdown catches of 50- or more yards. The other two tied with Jackson are both in the Hall of Fame, Lance Alworth and infantile ingrate Terrell Owens.
* The last time the Bucs scored touchdowns on their first two possessions was when they beat Seattle in November 2016.
* The last time the Bucs scored on their first three possessions was a loss to Indianapolis in November 2015.
* The last time the Bucs had two touchdown passes in the same game of 50- or more yards was against the Packers on December 7, 1998. Hurt Emanuel had a 62-yard touchdown and Jacquez Green had a 64-yard touchdown.