JPP Came To Play
September 30th, 2018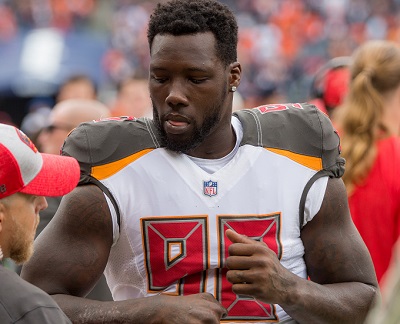 It's not all gloom and doom on the Buccaneers defense.
Yes, Joe refuses to hang his head like too many Buccaneers did on the sidelines today.
The defensive star of the first quarter of this season, Jason Pierre-Paul, continued to shine against the Bears. He led the Bucs in solo tackles, tied with Lavonte David at 6, and added an assist (David had none).
JPP also had two tackles for loss, including his fourth sack in four games.
He also was screaming at defensive teammates on the sidelines, as shown on the FOX broadcast (and the iconic JoeBucsFan.com photographer shared some of the juice with Joe in real-time on the sidelines).
JPP cares deeply and he's been coming up big.
Unfortunately, it's nowhere near enough. Still, JPP looks healthy and in his prime, and comfortable in the Mike Smith defense, which really should be the Mark Duffner defense later this week.
Bravo to Jason Licht for making the trade that made JPP a model Buccaneers, even if he did blow off spring practices.
Perhaps JPP will rub off soon on his other defensive line mates. The Bucs registered just three QB hits on Mitch Trubisky, which is deplorable and, yes, partially a function of invisible coverage by defensive backs.